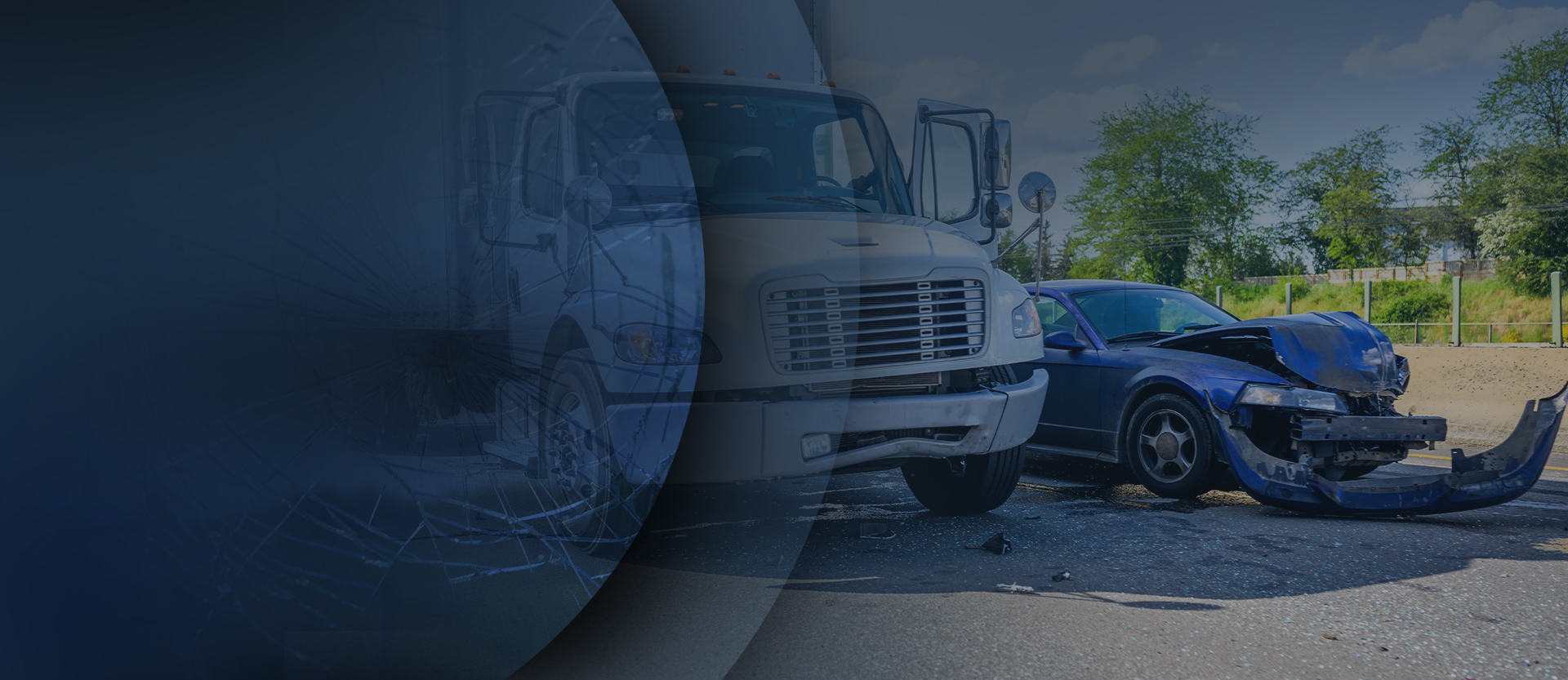 Truck Wreck?

Hire a Board Certified Truck Wreck Specialist
Our attorney is Board Certified in Truck Accident Law by the National Board of Trial Advocacy, and has been rated by Mid-South Super Lawyers as one of the top plaintiff's personal injury lawyers in Tennessee.
Chattanooga Personal Injury Lawyers
Serving Clients in Tennessee, Georgia, and Alabama
Trucking and car accidents can take a dramatic toll on your life. Our Chattanooga trial lawyers are here to help you get the compensation you deserve. Our mission is to provide aggressive, effective, and ethical representation to accident victims in cases involving trucking, school buses, and other commercial vehicles. Featuring one of Tennessee's top-rated plaintiff personal injury attorneys, Patrick Cruise, The Hamilton Firm has recovered over $100 million in settlements and verdicts for clients and their families. We have nearly a century of collective legal experience and are prepared to take on highly complex and catastrophic claims in Tennessee, Georgia, and Alabama. Our firm emphasizes personal attention and service, meaning you will work directly with one of our attorneys, and we will always fight to maximize the compensation you recover.
If you or someone you love recently suffered injuries in a truck or commercial vehicle accident, schedule a free case evaluation by calling (423) 454-3288 or contacting us online today. You will pay nothing upfront or owe our firm any legal fees unless we win or obtain a favorable settlement.
Cases We Handle
As a regional personal injury law firm, we focus much of our practice on truck accident cases. Our compassionate team has extensive trial experience and is uniquely positioned to serve clients throughout the southeastern United States, with the ability to choose the optimal venue for injury victims amongst the various states in our region.
Our Chattanooga trial attorneys are prepared to represent you in cases involving:
How Can
We Help You?
Over $100 Million Recovered for Our Clients
"Patrick is the embodiment of everything you want in an attorney. He is very responsive to the needs of his clients & fights for you with the tenacity of a bulldog"

- Richard Frailley

"Patrick recently helped co-counsel my case. I was impressed with the thoroughness he took in finding out all details that he could that helped settle my case favorably."

- Christine Raines
What to Expect When Working with The Hamilton Firm
Your safety, satisfaction, and recovery are our top priorities, and you can trust that we will do whatever it takes to obtain an optimal outcome on your behalf. You will work closely with one of our attorneys, who will always be available to provide case updates, walk you through your rights and options, and address any concerns you may have.
We act fast while taking a meticulous, detail-oriented approach to investigating truck accidents, commercial vehicle accidents, and accidents involving catastrophic injuries. In addition to gathering and preserving records, data, and evidence, we also conduct interviews with witnesses, police officers, and emergency response personnel as necessary. In many cases, an accident reconstruction expert needs to be retained early in the process to inspect vehicles and interpret the data. Our team knows that accidents on the road can involve more than just driver error or negligence, which is why we examine all aspects of the collision, including the condition of the roads and whether the vehicles involved were properly inspected and maintained for safety. We will determine who owns the offending vehicle, who the driver works for, who is the shipper, and other important factors that may reveal who is at fault. You can rest assured we will identify all liable parties in order to maximize your recovery.
Free Case Evaluation
Trucking and car accidents can take a toll on your life. Our attorneys are here to help you get the compensation you deserve.
Get Started Today
Our pledge
To Our Clients
To exhibit the highest degree of ethical conduct in accordance with the Code of Professional Responsibility.

To preserve the client's confidences learned during the lawyer-client relationship.

To work with other participants in the legal system to make it more accessible and responsive.

To respect the client's decision on the objectives to be pursued in their case, as permitted by law and the rules of professiona

To keep clients informed and provide them with copies of important papers.

To return phone calls promptly.

To charge a reasonable contingency fee and to explain in advance how that fee will be determined and how expenses will be paid.

To handle their legal matters competently and diligently, in accordance with the highest standards of the legal profession.

To treat clients with respect and courtesy.
Meet Our Team
Nearly a Century of Combined Experience
What Are the Benefits of Hiring an Attorney for Your Case?
When you suffer injuries in a truck or commercial vehicle accident, you need to act quickly to preserve critical evidence. You should assume the potential defendants in your case are already working to protect themselves: Trucking companies often have rapid response teams that head to the scene of a collision while the injury victims are being evaluated in the emergency room at the nearest trauma center. Those teams often include defense lawyers and investigators who collect evidence, take photos, interview witnesses, and download data from the truck's black box. Responsible parties in other types of cases involving catastrophic injuries also tend to devote significant resources to escaping accountability whenever possible.
You need someone on your side who can fight to protect your interests. When you work with our team of seasoned attorneys, you level the playing field and benefit from our experience, skills, and resources. We will be there to answer your questions and provide tailored guidance throughout each stage of the legal process, and we will help you ensure you do not miss any crucial deadlines for taking legal action. Our lawyers are also trial-tested and understand how to combat the tactics used by defendants in these complex, high-stakes cases. Consequently, hiring an attorney can dramatically increase the odds of you securing a favorable settlement or verdict.
If your injuries prevent you from coming to our office, one of our Chattanooga trial lawyers will personally visit you at your home or at the hospital where you are being treated. Contact us online or call (423) 454-3288 to schedule a consultation today.
Experience The Hamilton Firm Difference
Where you're not a number, you are our priority.